Fredag  21:45-23:15 (Solo)
Lørdag 17:00-18:00 (Band)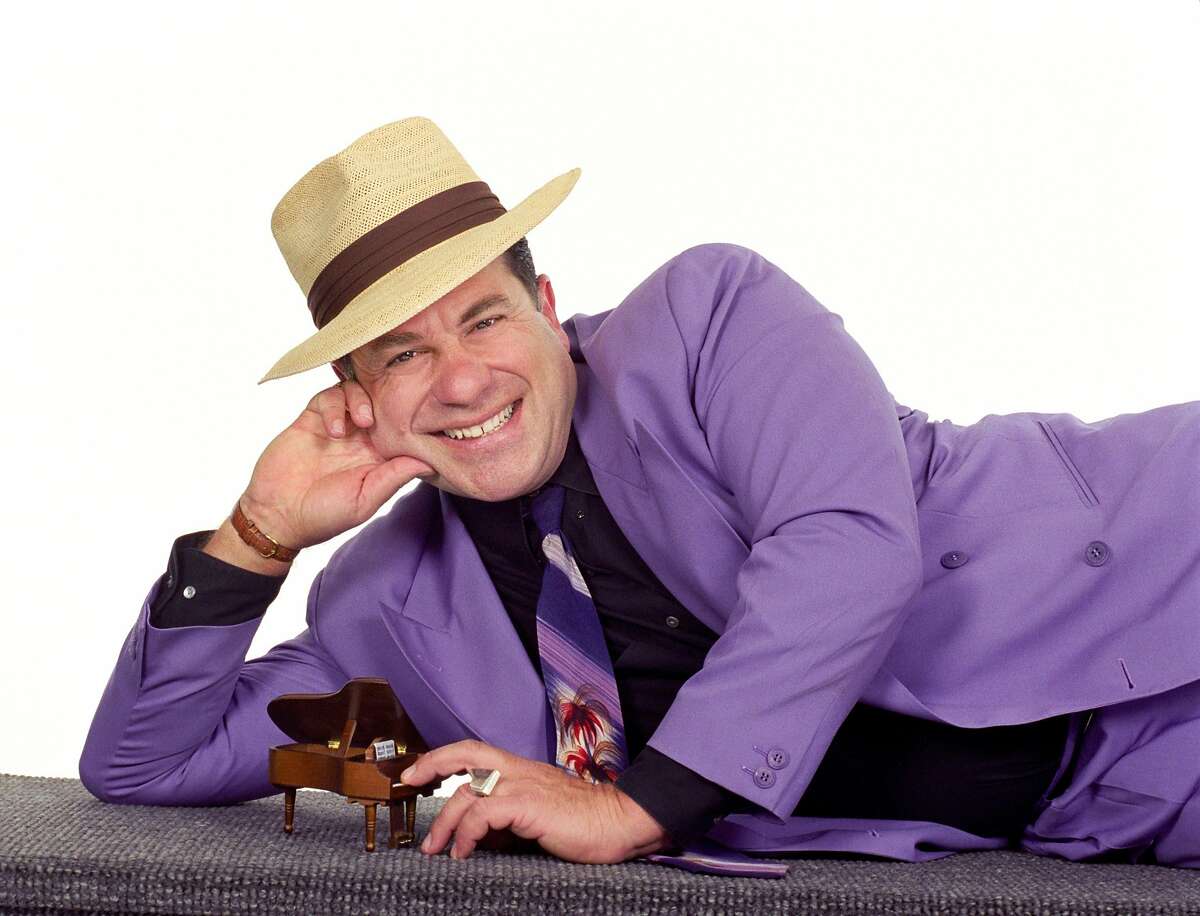 | Line up | |
| --- | --- |
| Mitch Woods | Piano, Vokal |
| Vidar Busk | Guitar |
| Bill Troiani | Bass |
| Martin Windstad | Drums |
| Mark "Kaz" Kazanoff | Tenor sax |
| Al Gomez | Trumpet |
| John Mills | Baritone sax |
Mr. Boogie Woogie is Back in Town. Feat‭.‬‭ ‬Vidar Busk‭ & ‬The Texas Horns

Pianisten og sangskriveren, der bringer liv til Blues og Boogie Woogie
Mitch Woods er en amerikansk pianist, sanger og sangskriver, der er kendt for sit unikke talent inden for blues og boogie woogie-genren. Han er blevet en institution inden for den amerikanske musikscene og er respekteret af musikere og fans over hele verden.
Woods begyndte at spille klaver i en tidlig alder og blev hurtigt inspireret af musikere som Fats Domino, Professor Longhair og Ray Charles. Han har sidenhen turneret med nogle af de største navne inden for blues og jazzmusik, inklusiv James Cotton, John Lee Hooker og Charlie Musselwhite.
Woods har udgivet en lang række albums, der har modtaget stor anerkendelse og ros fra musikanmeldere. Han er kendt for at kombinere traditionelle blues- og boogie woogie-lyde med moderne elementer og skabe en unik lyd, der er svær at ignorere.
Woods er også en passioneret fortaler for musikkens betydning for samfundet og har arbejdet aktivt for at bevare bluesmusikkens historie og betydning. Han har desuden undervist i musik og bidraget til at inspirere en ny generation af musikere. Mitch Woods er en vigtig stemme inden for blues og boogie woogie-genren og en musiker, der fortsat imponerer publikum verden over med sin formidable talent og lidenskab for musik.
The Rocket 88's bliver fuldendt af The Texas Horns, som du kan læse om her…
Med sig til Frederikshavn har han Norges blueskonge og guitarvirtuos Vidar Busk der er en af Norges mest anerkendte og respekterede bluesmusikere og guitarvirtuoser.
Busk begyndte at spille guitar i en tidlig alder og blev hurtigt inspireret af blues og rockmusik. Da Vidar Busk var 16 år gammel, tog sangeren, mundharmonikaspilleren og bandlederen Rock Bottom fra St. Pete, Florida den unge nordmand under sine vinger. Vidar blev i USA i fire år og turnerede over hele kontinentet med bandet Rock Bottom & The Cutaways. Han har turneret og spillet sammen med nogle af de største navne i bluesmusikken, inklusiv Bobby Rush, James Cotton og Kenny Neal.
Vidar Busk har udgivet en lang række album, der har modtaget stor anerkendelse fra både fans og kritikere.
Bassist Bill Troiani er født og opvokset i New York City. Han spillede med Eddie Kirkland i 12 år.Billy T flyttede til Oslo, Norge, i 1997, hvor han drev house-bandet i bluesklubben "Muddy Waters" i 7 år.
På "Muddy Waters" bakkede Billy T og band op om en række kendte bluesmusikere, heriblandt Homesick James, Nappy Brown, Willie "Big Eyes" Smith, og Tad Robinson – for at nævne nogle få.
Med Billy T Band har Bill udgivet fire album, og vandt Spellemannsprisen i Blues-kategorien i 2010 og 2012, og blev igen nomineret for deres fjerde album i 2016.
Trommeslageren Martin Windstad er en af Norges mest talentfulde og efterspurgte trommeslagere, der har opnået stor succes både nationalt og internationalt.
Pettersen begyndte at spille trommer i en ung alder og blev hurtigt inspireret af rock, jazz og bluesmusik. Martin er en af ​​Norges mest brugte studiemusikere og har spillet på over 200 albums. Som medlem af Vidar Busk's band og Todd Terje & the Olsens har han de seneste år turneret verden rundt og spillet mange af verdens største festivaler som Coachella, Glastonbury, Fujirock, Pukkelpop, Field Day og headlinet Øyafestivalen. Martin er kendt for sin spilleglæde, alsidighed og gode groove.
Mister Boogie Woogie Is Back In Town. Feat‭.‬‭ ‬Vidar Busk‭ & ‬The Texas Horns
Mitch Woods and His Rocket 88s have been the torchbearers of a great American blues musical heritage, not for three years but three decades. Taking their inspiration from the great jump n' boogie outfits of the late 40s and early 50s, they breathe fresh life into the music that gave birth to rock n'roll. Woods styled his group after the jumpin' n' jivin', shoutin' n' honkin', pumpin' n' poundin' bands of Louis Jordan, Wynonie Harris, Joe and Jimmy Liggins, Amos Milburn, and Roy Milton. Adding a healthy dose of New Orleans rhythm and blues, piledrivin' piano, and some of his own contemporary playful lyrics, Woods and His Rocket 88s forge their own brand of music they call "rock-a-boogie."
Born in Brooklyn in 1951, Mitch Woods began playing classical piano at eleven, but his real initiation into blues and boogie piano had already been assured at age eight. "My mom would hire this superintendent of the building, a black man, Mr. Brown, to take me to school, and we stopped off at his cousin's house, where somebody was playing boogie-woogie piano. It really hit me."
Woods was putting together bands in Greenwich Village by his mid-teens. By the time he entered the University of Buffalo, Woods was sitting in at local clubs and discovering records by boogie-woogie pioneers Meade Lux Lewis, Albert Ammons, and Pete Johnson. Woods came to San Francisco in 1970, and for the next five years performed as Mitch Woods and His Red Hot Mama (with singer Gracie Glassman). One night Oakland guitarist Hi Tide Harris heard Woods opening for Charlie Musselwhite and was reminded of the sound and theatrics of early R&B pioneer Louis Jordan. Indeed, Jordan has always been a primary influence on Woods. "I actually did see Louie Jordan in Oakland. He was the bridge between swing and rock and roll. He would do a five or six piece band, get a lot of power out of that."
That kind of power was to become rallying cry for Mitch's next project, Mitch Woods and His Rocket 88s, which started in 1980 and quickly rose to the top of the Northern California club circuit. Their first album, Steady Date (Blind Pig Records) got hot reviews in 1984 and led to appearances at two San Francisco Blues Festivals, openings for the Fabulous Thunderbirds, Stevie Ray Vaughan, The Blasters, The Neville Brothers, and James Brown. By 1987, Woods was doing a six-country Europe tour highlighted by a rousing performance at the Belgium Rhythm and Blues Festival.
In 1988, the 88s released Mr. Boogie's Back In Town (Blind Pig Records) and music pundits started to acknowledge Woods' place in the ranks of American music: "Woods lays down an authentic 50s-vintage rock piano groove, comparable in power and rhythmic nuance to classic recordings by the young Jerry Lee Lewis," said Keyboard Magazine.
On 1991 album Solid Gold Cadillac, Woods and his band were joined by Ronnie Earl, Charlie Musselwhite and the Roomful of Blues Horns. Woods himself was starting to become a guest star, appearing on that year's new releases by John Lee Hooker and John Hammond, and the boogie pianist headlined both the Amsterdam Blues Festival and the Montreal Jazz Festival.
Woods was developing his passion for band leading and discovering the power of being a strong singer. "I'll always consider myself a piano player, but my voice has developed over the last few years. It's an incredible release, when you can sing, it's like blowing an axe, and it's great to entertain an audience," he says. Another interest was taking hold, too – the funky piano-driven music of New Orleans. Woods had long been infatuated with the music of the Big Easy. "I'm a boogie woogie and blues piano player for the most part, but I also incorporate other styles within that, like the New Orleans influence. New Orleans R&B piano playing, like Dr. John, of course Professor Longhair. "New Orleans has been a really great source of inspiration, it's a piano town. New Orleans reveres the piano player. People respect me and I appreciate that. I've always been able to feel a real sense of music there; if you're a good player, you get in. For the past 25 years it has become my second home, " Woods says. "I've gotten to play with all the great players who live there, and I just hire them, guys from Fats Domino's band, like Red Tyler, sax player, Johnny Vidakovich, drummer with the Professor, and George Porter on bass.
Woods toured constantly in the mid-1990s, stopping long enough to put out Shakin' the Shack (Blind Pig Records) in 1998. Woodswrote all but one song, demonstrating how well he's absorbed the conventions of blues and boogie woogie music, further proving his ability to inject new life into these vintage forms. Woods also realized another dream in 1998 when he brought together some of the surviving kings of the American blues legacy, like John Lee Hooker, James Cotton, Johnnie Johnson, Earl King and Lee Allen, to make Keeper Of The Flame (Lightyear/WEA Records), all paired with Woods in a wonderful run of classic tunes.
Jump For Joy, Mitch's fifth release for Blind Pig Records continues Woods' spin down the boogie road. He had always followed the boogie greats like Louie Jordan and Louie Prima, but Jump For Joy keyed off a new influence. "I started to listen to Cab Calloway, and this new one has lots of Cab influence; six horns, eleven-piece band with doubled horn lines. He (Calloway) had a great entertainment style, very similar to Louie Jordan's, and that's what we've gone for here," he says. Woods says Jump For Joy will unite all factions in the dress-up-and-boogie scene. "Aside from the blues audience, we've been developing the whole swing crowd, so this will appeal to the swing dancers as well as the blues lovers." On Jump For Joy, Mitch Woods has gone the limit, writing sassy boogie tunes and crafting smooth arrangements that evoke the heyday of the dancehall Forties.
On his CD/DVD project, Big Easy Boogie, Mitch brings together the inner circle of Rock'n' Roll royalty. Featuring some of New Orleans' legends including original members of the Fats Domino band, Herb Hardesty and the Blue Monday Horns, and Jimmy Moliere on guitar, the sound is true to the roots New Orleans R&B. It is vintage rock'n'roll and boogie inspired by New Orleans piano greats Fats Domino, Professor Longhair, and Little Richard, performed in Mitch's joyous entertaining style that makes you feel like you are not only in the audience but on stage with him having a ball! Whether it is a pounding piano pumper, a Mardi Gras mambo, or a moody late night blues with cascading piano and sultry sax, Mitch Woods' Big Easy Boogie will delight all lovers of New Orleans music.
After spending more than twenty five years soaking up the New Orleans sound and performing with many of the Crescent City's musical elite, Mitch has finally realized his dream of recording his latest project with the founding fathers of New Orleans R&B including Earl Palmer, Dave Bartholomew, and Herb Hardesty. Woods reunited the surviving members of Fats Domino's original band, played a live show in New Orleans during the Jazz & Heritage Festival, took them into the studio, and filmed the whole shebang. The results are plenty of good-time, rock'n'roll boogie, played by the originators of the style, fronted by one of their star pupils. The CD/DVD, Big Easy Boogie is available worldwide on Club 88 Records. It has been garnering airplay on all the major satellite and cable radio stations, including XM (#3 on picks to click-Bluesville), Sirius, Music Choice, as well as BBC 2 and blues programs worldwide.
Here are what the critics are saying about Big Easy Boogie:
"A two-fisted love letter to Fats Domino and Professor Longhair" — Blues Revue
"if it's legitimate roots and Soul music from N'awlins that's your passion, step right up for here it is,…by Woods and company." — Blues Wax
"Mitch Woods' Big Easy Boogie is a loving tribute to the vintage New Orleans sounds of Fats Domino, Little Richard and Professor Longhair" —Philadelphia Inquirer
In 2007 Mitch was nominated for Pinetop Perkins Piano Player of the Year Award at the Blues Awards in Memphis. Presented by the Blues Foundation this is one of the highest achievements a blues musician can earn. Mitch continues to tour worldwide with both his Rocket 88's and Big Easy Boogie. He has performed at some of the world's most prestigious music festivals and venues, including Jazz A Vienne – France, Umbria Jazz Festival-Italy, San Javier International Jazz Festival – Spain, International Boogie Woogie Festival – Lugano, Switzerland, Lionel Hampton Jazz Club at Le Meridien – Paris, Edmonton Blues Festival – Canada, The Legendary Rhythm & Blues Cruise -2000-2012 , Taiwan Blues Bash – Taiwan, Copenhagen Jazz Festival-Denmark, New Orleans Jazz & Heritage Festival, and many, many more.
In 2010 Mitch released Gumbo Blues his tribute to the legendary New Orleans blues shouter Smiley Lewis. Once again he assembled his all-star New Orleans musicians, including members of Dr. John, Fats Domino, Alan Toussaint, and Jon Cleary's bands. Leading to appearances at The New Orleans Jazz & Heritage Festival and many others worldwide as well as another Blues Award nomination and critical acclaim.
If NOLA isn't part of your start-up DNA, that can be fixed with a healthy dose of Mitch Woods' Gumbo Blues. After a listen, you'll feel as if you've visited the Crescent City of the 1950s.
In October 2010, Mitch embarked with his band the Rocket 88's on a tour of Turkey with the Efes Blues Festival, playing 26 shows in 20 cities over 5 weeks.
"I was deeply impressed with the warmth and hospitality of the people and their openness and enthusiasm for the American musical form we call "the Blues". It made me realize that we are musical ambassadors-able to cross cultural, religious, and national borders that most people cannot. In this CD and DVD I document our tour of the Republic of Turkey, a secular nation with 99% Muslim population that straddles the border of east and west, geographically and culturally. On this journey I realized in my heart and soul that music truly crosses all boundaries and Blues is certainly beyond borders."