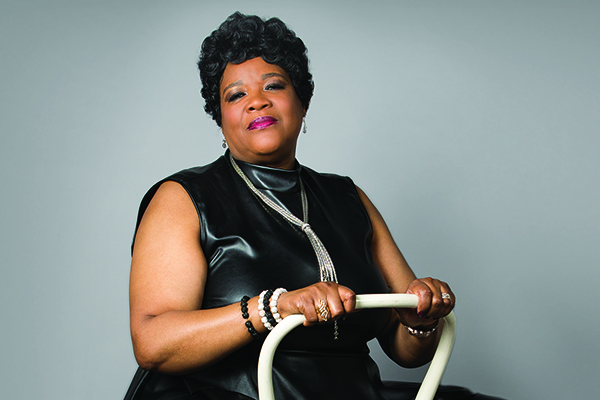 | | |
| --- | --- |
| Nora Jean Wallace | Vokal |
| Dan Carelli | Guitar |
| Jesse Lockridge | Keyboards |
| David Forte | Bas |
| Robert Pasenko | Trommer |
| | |
"Nora Jean sounds just like I did when I was her age. She is one of the new upcoming women that's singing the real blues. I know she is going to make it."
– Koko Taylor
Nora Jean Wallace (tidligere Nora Jean Bruso) er en Chicago Blues-sangerinde med dybe Delta-rødder. Nora Jean Bruso blev født 1956 og opvokset i Greenwood, hvor også Hubert Sumlin blev født i 1931, Robert Johnson blev myrdet her i 1938 og B.B. King startede sin diskjockey karriere i 1940. En by i hjertet af en bluesrige region.
Nora er født ind i musikkens verden, idet både hendes far og onkel var professionelle blues musiker og moderen gospel sangerinde, bedstemoderen havde en Joke Joint, hvor Nora sneg sig ned og lytte til de turnerende musiker og via den vej fik den store kærlighed til musikken fra Howlin `Wolf, der er fortsat til i dag.
Noras sangkarriere begyndte i 1976, hvor hun optrådte på flere klubber på West Side i Chicago. Hun udgav en single, »Untrue Lover« 1982
Noras store gennembrud kom i 1985, da Jimmy Dawkins så hende optræde i en lokal Chicago-klub og inviterede hende til at slutte sig til sit band. De næste syv år turnerede og indspillede de, Nora optrådte på tre af Jimmy's cd'er.
Hendes første soloudgivelse kom i 2002, »Nora Jean Bruso Sings the Blues».
Hendes album fra 2004, »Going Back To Mississippi« blev nomineret til en Blues Music Award, det fik meget ros og gjorde hende til en velkendt skikkelse i Chicago-bluessamfundet og hun har turneret i Europa, Canada og USA på store festivaler som King Biscuit Blues Festival i Helena og Chicago Blues Festival.
Nora har været fra musikken siden 2004, hvor hun har passet sin nu afdøde mor. Men midt i verdens vanvid 2020 vendte Nora tilbage til blues musikken absolutte top med lige så stor kraft som da hun forlod den. Det beviser det nyeste album "Blues Woman" hvor hun synger med en power der krænger sjælen ud og ikke efterlader nogen tvivl, især når hun synger titelsangen, "I'm A Blueswoman", Nora Jean Wallace kan og vil stadig blues musikken.
"Nora Jean sounds just like I did when I was her age. She is one of the new upcoming women that's singing the real blues. I know she is going to make it."
– Koko Taylor
Nora Jean Wallace (formerly Nora Jean Bruso) is a Chicago Blues singer with deep Delta roots. Like so many blues greats that hail from the Delta of Mississippi, Nora Jean Bruso was born and raised in Greenwood, a town in the heart of this blues-rich region. From birth her father, Bobby Lee Wallace, a professional blues singer and sharecropper, and her Uncle, Henry "Son" Wallace, a blues singer and guitar player, infused the blues in her soul. Also contributing to her musical education was her mother, Ida Lee Wallace, a gospel singer, and her grandmother, Mary, who ran a juke house.
As a child Nora would sneak down to her grandmother's place on Friday and Saturday nights and listen to her relatives sing blues classics. It was during these years that Nora developed a love for the music of Howlin' Wolf that has continued to the present day.
Nora's singing career in Chicago began in 1976 when her Aunt Rose heard her sing at home and brought her to several clubs she was promoting. It was at the Majestic on the West Side of Chicago that Nora sat in with Scottie and the Oasis. She was invited to join the band and spent several years with them before Scottie's unfortunate passing. During this time many local Chicago musicians, most notably Mary Lane and Joe Barr, encouraged Nora and taught her the finer points of her craft.
Nora's big break came in 1985 when Jimmy Dawkins saw her perform at a local Chicago club and invited her to join his band. For the next seven years Nora toured and recorded with Jimmy and his band and appeared on two of his CDs, Feel the Blues (JSP, 1985 & 2002 with a bonus NJB track) and Can't Shake These Blues (Earwig, 1991). She also released a single, "Untrue Lover" (Leric, 1982) and her first solo release in 2002, Nora Jean Bruso Sings the Blues (Red Hurricane).
While touring Europe, Canada, and the United States, Nora refined her performing skills and developed an international fan base. She appeared on many major festivals including the King Biscuit Blues Festival in Helena, AK, the Chicago Blues Festival and the Pocono Blues Festival.
Nora has lived a life full of passion and pain, triumph and despair, and with it has come a wisdom out of which art is born. Living involves pain but offers redemption as well. That is what the blues is all about.