Velkommen til BLUES HEAVEN Festival
-The soul of Music.
Kåret som verdens bedste festival der har fået flere nationale og internationale priser. Dette musikalske overflødigshorn har gennem 15 år været den ultimative vintermedicin for det musik elskende publikum fra Europa, USA og Canada. Der har endda været fans fra bl.a. Rusland, Indien og Argentina.
Den hyggelige atmosfære, blandt venlige mennesker og de fantastiske unikke musikalske oplevelser med primært amerikanske Grammy og Blues Music Awards verdens-stjerner har altid været festivalens kendetegn.
Som altid er der to store scener, to dansegulve og masser af siddepladser. Der er indlagt en pause på 15 minutter mellem koncerterne på disse scener.
Der findes også en akustisk scene, med siddepladser hvor lyden er afdæmpet og man kommer helt tæt på stjernerne.
Se de tidligere års stemningsbileder og plakater her…
Kvalitet og service er nøglen på Blues Heaven hvor de mange medhjælpere sørger for at serviceniveauet er himmelhøjt. I den udsøgte VIP-lounge serveres der begge dage gourmet-mad fra kl. 18:00 – 21:00. I VIP-billetten er der vin, øl, vand, kaffe ad libitum hele weekenden.
Som alternativ er der mulighed for den billige og populære blues-buffet, som også er åben 18:00 – 21:00. Derudover er der iskolde øl, udvalgte vine, irsk kaffe og alle slags kvalitets whisky, rom, cognac m.m.
Merchandise boden har varer fra festivalens webshop og artisterne medbringer cd'er og andet merchandise.
Festivalen startede i 2006 i FFK Centret som Frederikshavn Bluesfestival frem til 2010. Derefter i "Det Musiske Hus" i årene 2011-2016. 
I de seneste år i Arena Nord har der hvert år været publikum fra 15-17 forskellige lande.
Se de tidligere års plakater her…
De sidste mange år har alle hoteller i området har været udsolgt måneder før festivalen og private har gennem Airbnb tilbudt de mange tilrejsende overnatning.
Et andet højdepunkt i løbet af weekenden er de 3 koncerter med festivalens artister på Maskin Hallen i Skolegade. De foregår torsdag aften, fredag og lørdag middag. Her gælder det om at være tidligt ude, da disse billetter altid er meget populære.
Vi ser frem til det næste kapitel i Danmarks musikhistorie, og er 100% sikre på, at alle får en uforglemmelig oplevelse i mægtige Arena Nord.
En varm velkomst til dig og stor tak til alle, der hjælper med at gøre 2. weekend i november til årets højdepunkt for blues, soul & blues/rock-elskere.
Fremtidige datoer for Blues Heaven er:
11. + 12. november 2022
10. + 11. november 2023

Peter Astrup – BluesProductions

Musikbooker & festival arrangør.
"Hoochie Coochie Man of the Year" – Danish Music Awards 2018
"International Festival of the Year" – Zicazic, France 2018
"Toneværksprisen"- Royal Unibrew og Nordjyske branchefolk 2019
"2nd Best Festival In The World" – Twój Blues reader votes, Poland – 2019
"Keeping the Blues Alive" – The Blues Foundation, Memphis 2020
"Behind The Scenes" – European Blues Union 2022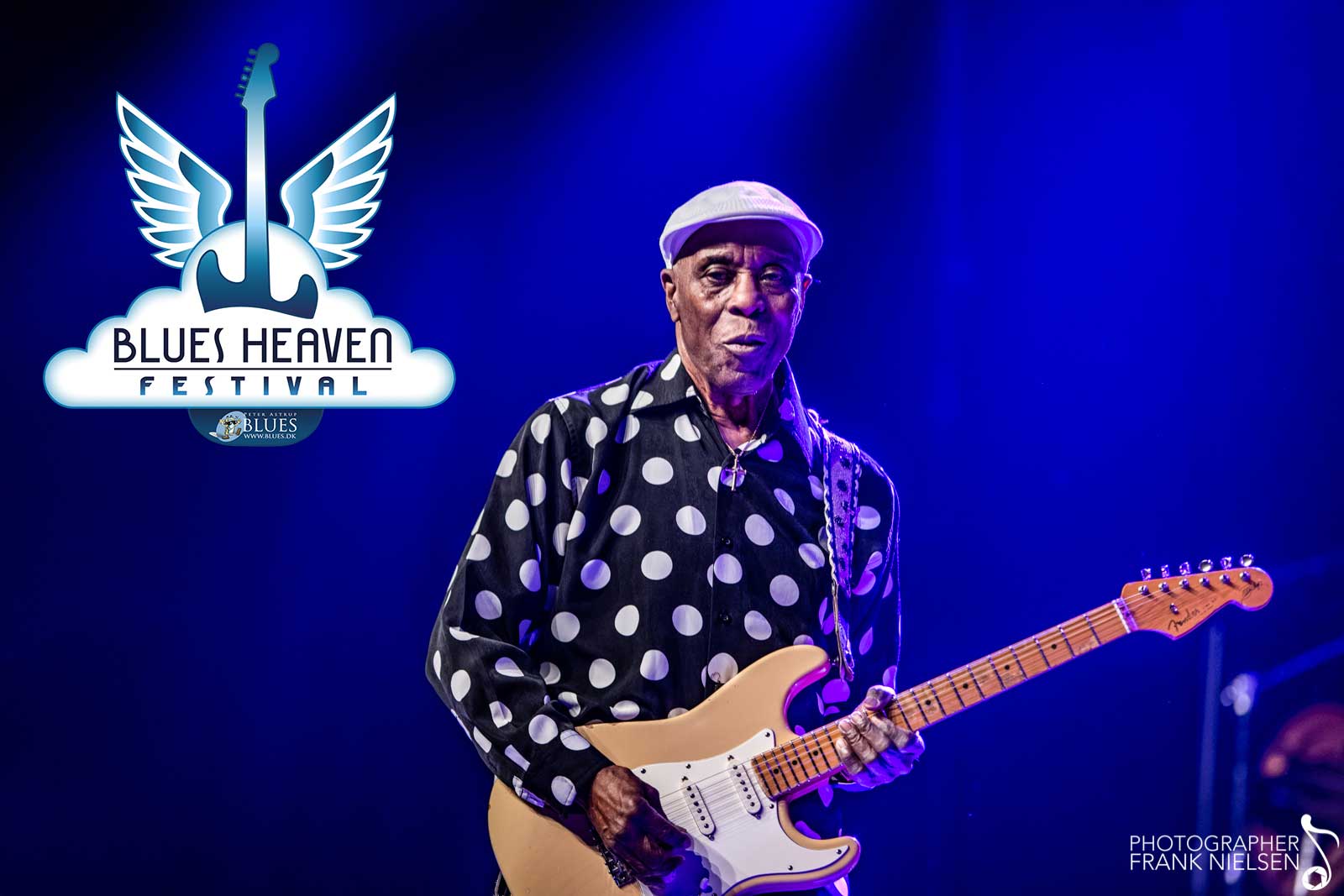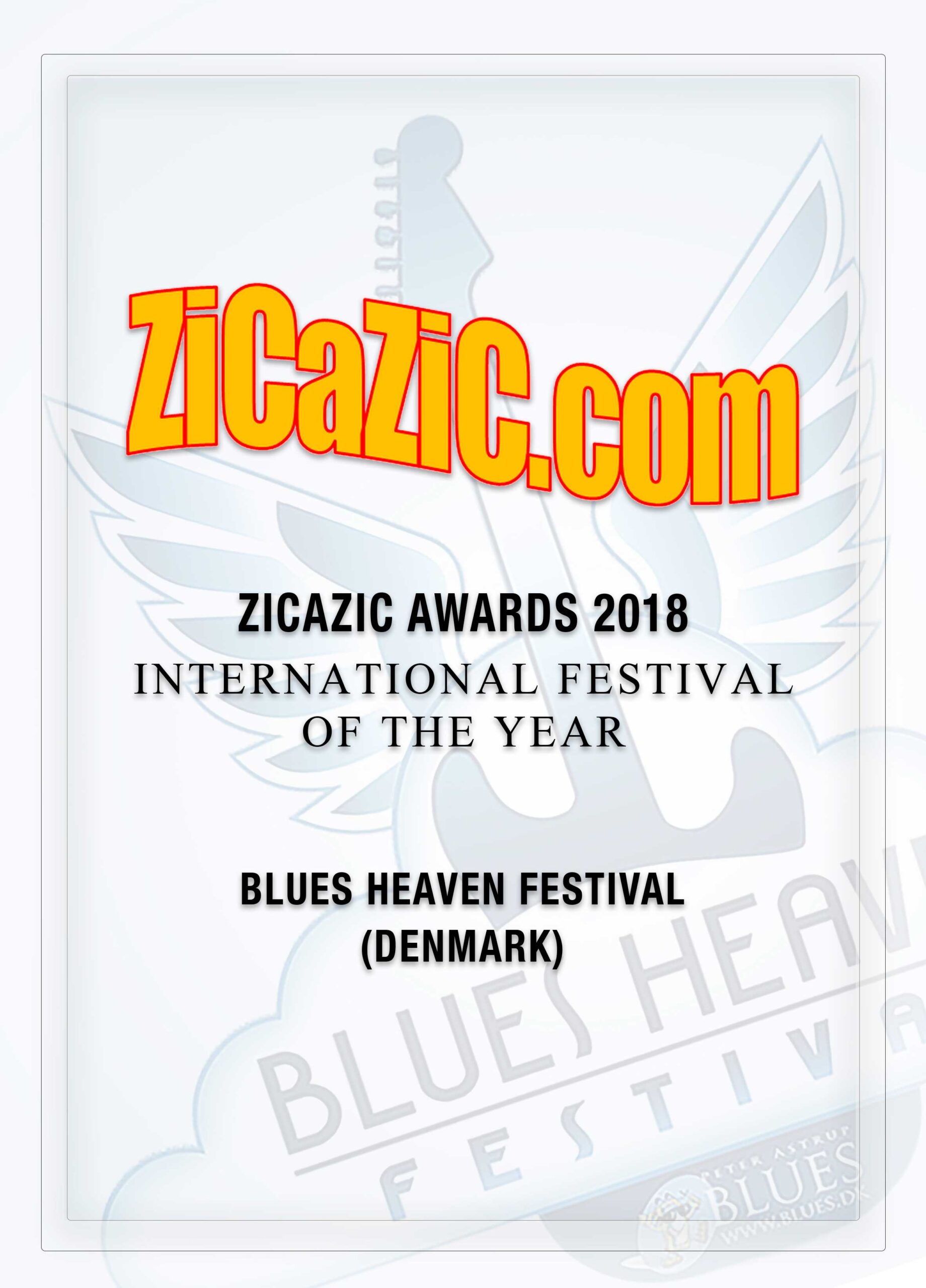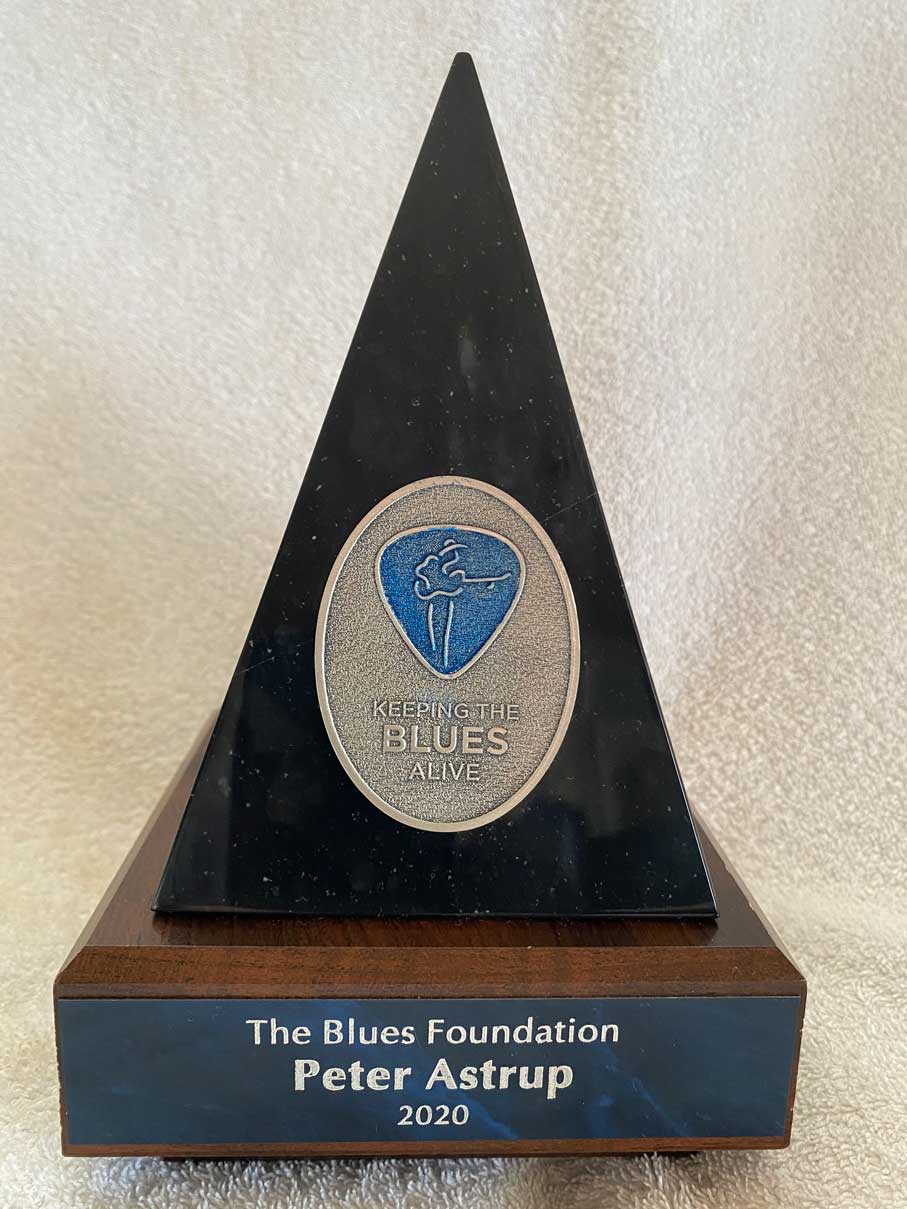 Hello and welcome to the 2nd weekend of November to Blues Heaven 'formerly known as Frederikshavn Blues Festival' at the mighty ARENA NORD.
This is the ultimate winter medicine, where the amazing atmosphere, mixing with friendly people, and having exciting musical experiences will always be the festival's brand. In addition, there is a good variety of restaurant food, buffet, cold beer, exquisite wine, Irish coffee and all kinds of quality whiskey, rum, cognac etc…
As always there are 3 stages, a dance floor, and plenty of unreserved seating. The service level is high on all fronts, including the very popular VIP lounge and the fine-cooked gourmet cuisine from Arena Nord's restaurant, as well as beer and wine ad libitum throughout the weekend.
The concept of using 2 stages occurred in the FFK Centre in Frederikshavn in 2006-2010, and in "Det Musiske Hus" in the years 2011-2016. People who have been to the previous Frederikshavn Blues Festivals over the 14 previous years say, "It's like getting 15 different concerts". There is a dinner break at night and this year there will be a 15-minute break between concerts on both stages.
This year we have a partnership with Hotel Scandic The Reef. We also have arrangements with other hotels and inns.
In recent years, there have been audience members from 17 different countries, and all 10 hotels in the area have been sold out. Many private people are helping and have offered travelers overnight accommodation.
Quality and service are key at 'Blues Heaven' and at Arena Nord. The festival's assistants will make sure that it shines on all fronts.
We look forward to the next chapter in Frederikshavn's blues story and we are 100% sure that we will all have an unforgettable experience in Arena Nord.
A warm welcome to you and thank you to all who help make the 2nd weekend of November the highlight of the year for blues, soul, and blues/rock lovers.
Bluesy regards
Peter Astrup
Future dates for Blues Heaven are:
10th + 11th November 2023
Peter Astrup – BluesProductions

Booking agent & festival organizer.
"Hoochie Coochie Man of the Year" – Danish Music Awards 2018
"International Festival of the Year" – Zicazic, France 2018
"Toneværksprisen"- Royal Unibrew og Nordjyske branchefolk 2019
"2nd Best Festival In The World" – Twój Blues reader votes, Poland – 2019
"Keeping the Blues Alive" – The Blues Foundation, Memphis 2020
"Behind The Scenes" – European Blues Union 2022