Fre. 10. nov. 23:55 – 01:00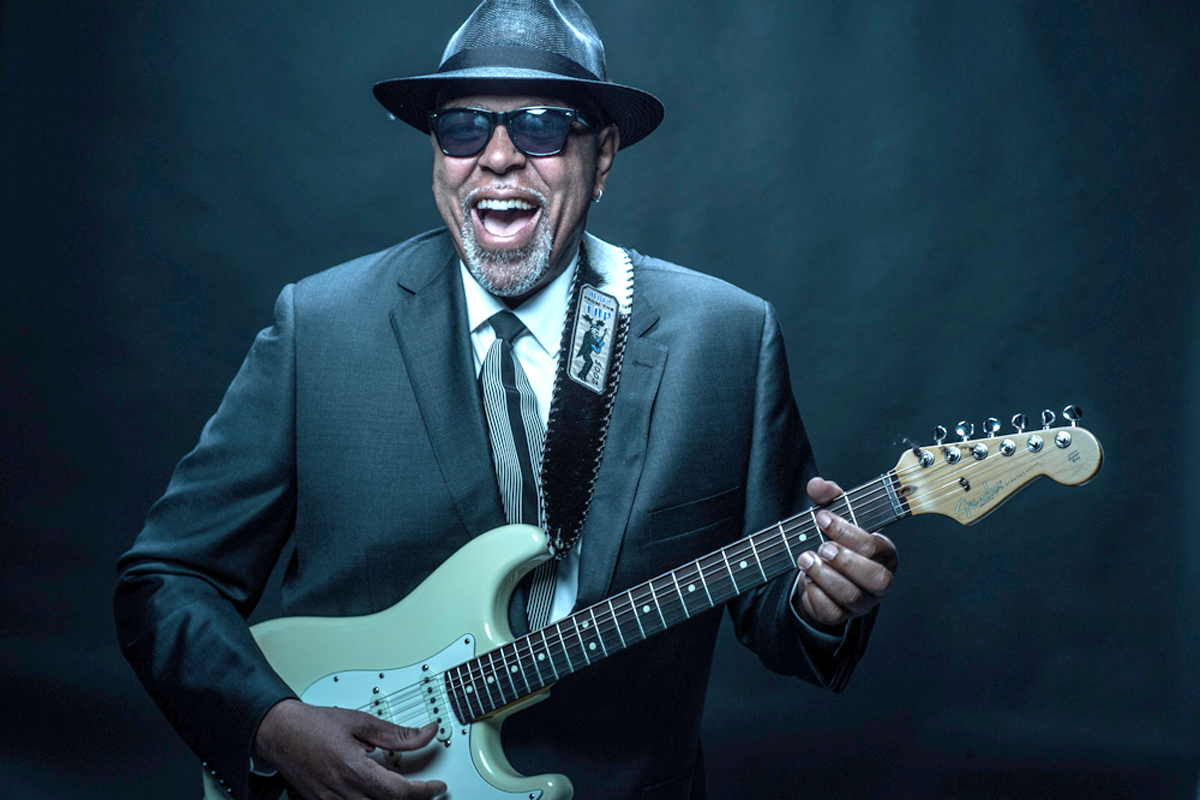 | Lineup | |
| --- | --- |
| Zac Harmon | Guitar & vocals |
| Corey Lacy | Keyboards |
| Nate Robinson | Bass |
| Giancarlo Iglehart | Drums |
Zac Harmon
Bluesmanden Zac Harmon's liv har haft mange sæsoner: fra hans tidlige år i Jackson, Mississippi, til hans mellemår som session-guitarist i Californien og New York, til nutidens liv i Texas som en af ​​de bedste blueskunstnere på scenen i dag . Zac Harmon er en award-vindene guitarist, organist. sanger og sangskriver. Han er født og opvokset i Jackson i hjertet af Mississippi, hvor han er en stor del af musikken, Zac kommer fra byens historiske Farish street distrikt, som er hjemsted for blues legenden Elmore James.
Han modtog i 2022 prisen for "Soul Blues Album of the Year" for sin seneste udgivelse, »Long As I Got My Guitar« ved den 43. årlige Blues Music Awards, der blev afholdt i Memphis, TN .
Zac ́ særegne stil kombinere det bedst fra old-school soul-blues kunstnere med moderne tekster og temaer, der gør det muligt for blues at "Keeping Alive" i dette årtusinde. Zac kombinere elementer af alt, der påvirker ham, soul-blues, gospel, og moderne bluesrock.
Zac flyttede i 1980, efter endt college til Los Angeles for at forfølge sin drøm og gøre karriere inden for musikken. Han arbejdede som studiemusiker og begyndte at skabe sig et navn som sangskriver og producer for bland andet Karyn White, Freddie Jackson, Evelyn "Champange" King etc. I 2002 indspillede Zac sit første blues projekt, som resulterede i "Live at Babe & Ricky ́s Inn", en elektrificeret hyldest til "the blues", indeholdende 8 numre, der i sandhed omfavner den ægte Mississippi blues lyd. Sammenholdt med sjælen i hans optræden med favoritter som "Forty Days", "Full-figured Woman" and "Stormin ́in Mississippi" er denne "dreng" glad for at fejre at han musikalsk endelig er kommet hjem. "It ́s been a long time coming, but a change has defintely come!"
Zac Harmon har udgivet en lang række album: "Live at Babe and Ricky ́s Inn", 2002. "From the Root", 2009, "Right man Right now", august 2015 og senest "Long As I Got My Guitar" i 2021.
En fantastisk sanger med en fantastisk stemme, der sammen med sit band kommer langt ud over scene kanten, og får smilet og danse glæden frem hos et veloplagt publikum.
Zac har spillet på utallige koncertsale og store festivaler i hele verden. Han var på Blues Heaven i 2017 og nu endelig tilbage.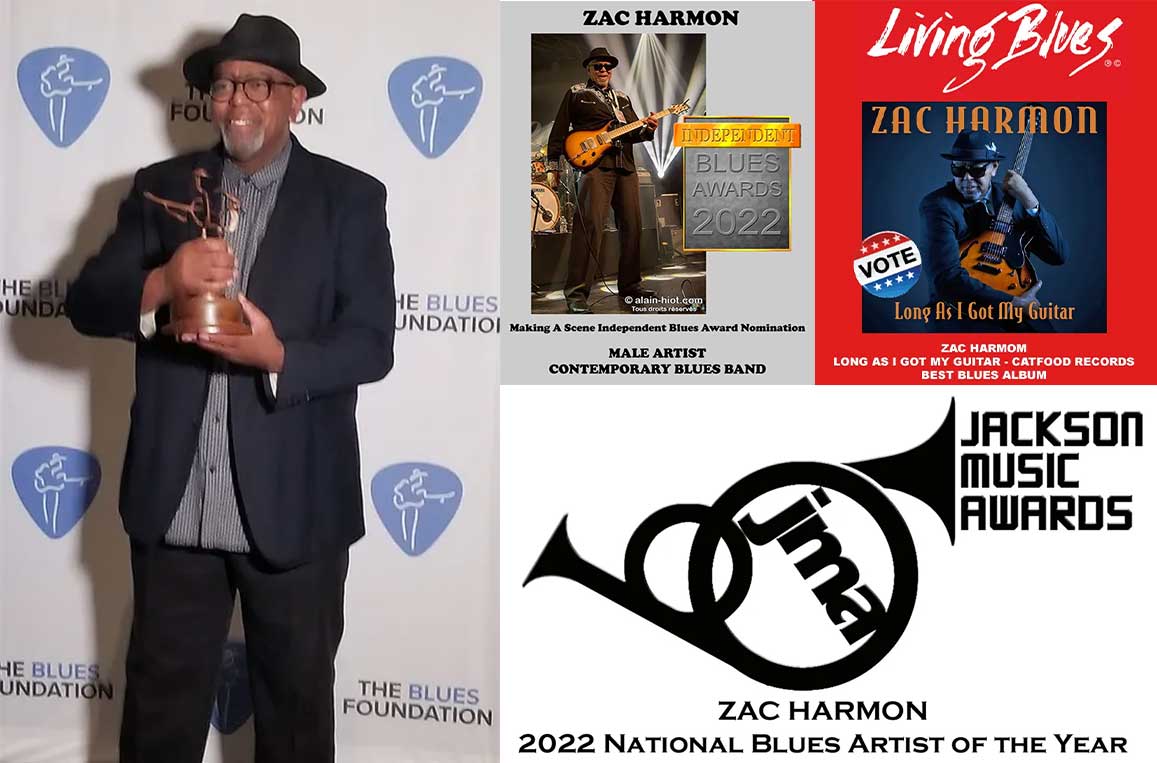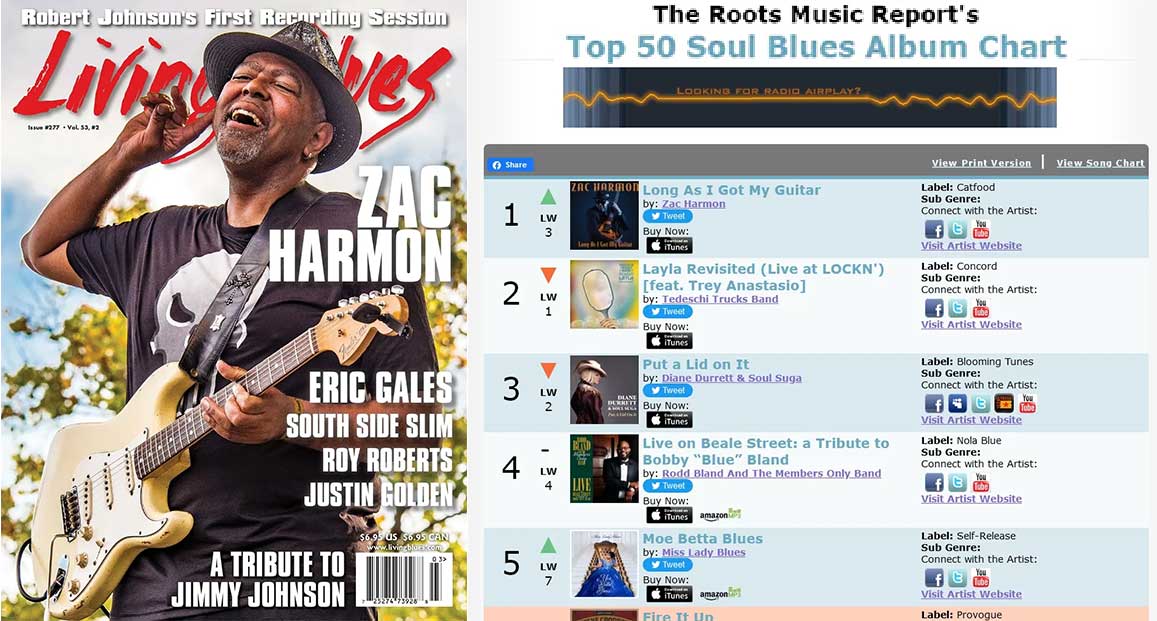 Zac Harmon is an award-winning guitarist, singer, and songwriter whose style continues the lineage of American Blues music. America's classical music.
Blues Revue called Harmon "a masterful musician and performer of the blues."  Blues journalist Don Wilcock referred to his "Bobby Blue Bland uptown sophistication with a touch of Freddie King guitar."  And JazzReview said, "With his big blues sound from Mississippi, Harmon can go toe to toe with some of the best blues men in the business. Please don't be shy, go ahead and mention Harmon's name in the same sentence with Bobby "Blue" Bland, Albert King and Bobby Rush—just to name a few."
Zac Harmon continues to tour both nationally and internationally as an ambassador of this great American music art form called the Blues. His live shows are a non-stop low down throwdown as he brings audiences to their feet with his irresistible passion and enthusiasm.
PRESS QUOTES
Zac Harmon is a real-deal bluesman with killer guitar chops, solid songwriting skills, and the ultimate rhythm and blues voice.  – Rex Bartholomew – Blues Blast 
Not since Muddy Waters and Howlin' Wolf have I seen a stage presence as seriously seductive as this was, and backed by a seasoned band that knew the score.  ~ Don Wilcock
It takes a truly gifted artist to go in as many directions over the course of a single CD as Harmon does here and still retain a sense of coherence. For that alone, this is a pretty remarkable outing—but the real treat is the quality of the music itself, from beginning to end.   – Living Blues 
… he's been on a roll, becoming one of the blues' strongest live performers, thrilling fans everywhere from Memphis to Mumbai.  His live performances combine elements of everything that influenced him: soul-blues, gospel, reggae, and modern blues-rock.   ~ American Blues Scene