Fre. 10. nov. 20:45 – 22:00
"Medicine Woman" • Live at North Sea Jazz Festival
| Line Up | | |
| --- | --- | --- |
| Robert Finley | Vokal, guitar | |
| Josh Cournoyer | Guitar | |
| Christy Johnson | Backup vocals | |
| Jonathan Shoemaker | Bass | |
| Aaron Goodrich | Trommer | |
Robert Finley

Tømreren Robert Finley blev blind og endte som Blues & Soulstjerne
Robert Finley er det mest omtalte nye stjerneskud på den amerikanske blues-soulhimmel. Hans seneste album, "Sharecropper's Son", er en smuk selvbiografi fra den 69-årige singer-songwriter og guitarist. Han har gået en utrolig lang omvej for at ende som frontfigur med sine egne sange på de største scener.
Robert Finley har udsendt "Sneakin' Around", den anden single til hans længe ventede fjerde studiealbum, Black Bayou, som udkommer den 27. oktober.
Se her den medfølgende musikvideo med 69-årige Finley. På "Sneakin' Around", hvor Robert's formidable vokal funderer over historier om bedrag. Finley fortæller: "Hvad der end er i mørket vil komme frem i lyset."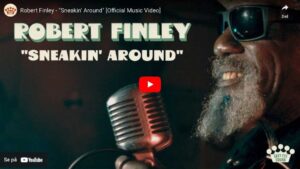 Albummet Black Bayou, er et portræt af North Louisiana fra en insider, der har boet der hele sit liv. Det samler alle de pulserende genrer, der bobler i bayouen og Finley spiller rollen som karismatisk og kyndig rejseleder.
I alt en samling, der skal etablere Finley som en af de sidste sande bluesmænd i vor tid og en virkelig original Louisiana-historiefortæller.
Efter sin semifinale plads i 2019 Robert blev i januar 2023 inviteret tilbage til "America's Got Talent" som medlem af det exclusive ALL-STARS hold. "AGT: The Champions" indeholdt vindere og fremtrædende kunstnere fra forskellige internationale versioner af showet gennem de seneste 16 år.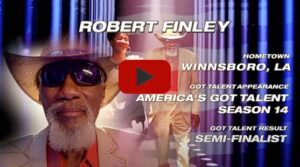 Den korte historie er, at Robert Finley efter en karriere som tømrer og deltidsmusikant blev næsten blind af grøn stær, hvorefter han i 2015 blev opdaget af »Music Maker Relief Foundation«, der hjalp den dengang 61-årige gademusikant i gang med en ny karriere på et højere plan. Året efter udsendte Robert Finley albummet "Age Don't Mean A Thing", og siden er det blevet til yderligere to højt roste albums. Sangene er Finleys egne, han har en meget speciel vokal med et særligt udtryk, der vidner om et hårdt men rigt liv som gør indtryk på både publikum og andre musikere. 
Robert Plant med sin store karriere og sin fortid i Led Zeppelin er en af dem, der lovpriser Robert Finleys sang og musik. Plant har netop annonceret, at han her i efteråret 2022 for første gang i mange mange år skal mødes med sin Led Zeppelin-kollega Jimmy Page. Med sig har han Finleys nye album, som Plant vil forære Page, fordi det album er noget ganske særligt. Større anerkendelse kan man næppe ønske sig. 
Den længere historie er, at Robert Finley som 11-årig arbejdede i bomuldsmarkerne i det nordlige Louisiana, hvor hans far havde en andel. Det foregik i 1965, og meningen var, at knægten Finley for sin første løn skulle købe sig et par sko. Men – han købte sig guitar, da han var meget fascineret af de gospelgrupper, der besøgte hjemegnen, hvor Finley i øvrigt stadig bor. Knægten lærte sig selv at spille guitar, ved ved altid at sætte sig på første række så tæt på musikerne at han kunne se, hvor de satte fingrene på strengene, og gik så hjem for at øve sig. 
Robert Finley kom i militæret og blev uddannet helikoptermekaniker. Han blev i 1970 udstationeret ved de amerikanske tropper i Tyskland, der glemte han alt om helikoptere for i stedet at turnere med et militærorkester, der manglede en guitarist. Finley spillede der i flere år, hvilket gav ham en utrolig rutine og fin indsigt i forskellige genrer, som stadig høres på hans spil og sangskrivning hvor han primært kredser om blues, soul og gospel. 
Hjemme i USA efter endt militærtjeneste blev Robert Finley tømrer. Musikken blev en fritidsinteresse. Karrieren som tømrer måtte han opgive, da han blev ramt af grøn stær, og synet blev meget svagt. Så var det gadehjørner og små torve, indtil han blev opdaget af hjælpeorganisationen, der støtter musikere i nød.
I 2016 udsendtes "Age Don't Mean A Thing", der blev indspillet med medlemmer af The Bo-Keys. Robert Finley lavede også et soundtrack sammen med Dan Auerbach (The Black Keys) til den grafiske roman "The Murder Ballads", og i 2017 indspillede de to "Goin' Platinum", der blev efterfulgt af en stor turné i såvel USA som Europa.
"Sharecropper's Son" er indspillet i 2021, og det er et selvbiografisk album, der tager sit udgangspunkt i Robert Finleys opvækst mellem bomuldsmarkerne i Louisiana. Et mesterstykke fra sangskriveren og gademusikanten, der først blev tømrer og så blev næsten blind for igen af blive musiker på et niveau, som han nok kun havde drømt om i sin spæde ungdom.
Her slutter historien som Robert Finley dog ikke. Ind i mellem koncertturneerne og udgivelserne deltog han i 2019 i "America's Got Talent". Usædvanligt på grund af hans høje alder, og ekstraordinært, fordi det normalt ikke er der at bluesmusikere fører sig frem. Men ikke desto mindre elskede publikun og dommerne ham. Han nåede til semifinalen. 
Han opnåede enorm opmærksomhed med sit særlige udtryk og sin store personlighed, der er ingen tvivl om, at han vandt respekt hos hundredetusinder nye blues og soul fans, som nu gæster hans livekoncerter og glæder sig over hans plader sammen med Robert Plant og mange andre velrenommerede navne fra musikverdenen som roser ham til skyerne. 
Lyt til Roberts playliste på enten Youtube, Apple Music eller Spotify.

_________________
DE 4 SANGE FRA AMERICAS GOT TALENT 2019:
"Get It While You Can"  America's Got Talent 2019 Audition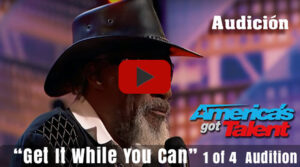 "Medicine Woman"  America's Got Talent 2019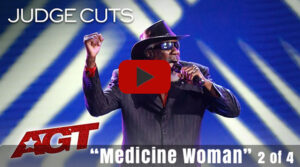 "Starting To See The Light" Quarterfinals  America's Got Talent 2019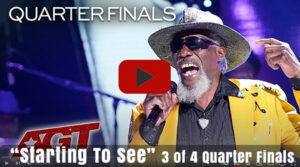 "Age Don't Mean a Thing" The Semifinals  America's Got Talent 2019

—-
The Late Show – Robert Finley with Dan Auerbach "Make Me Feel All Right"
Robert Finley – You Make Me Want To Dance LIVE in Memphis 
Robert Finley – "Sharecropper's Son" [Official Video]
 ENGLISH 
---
"One of the finest albums of the year" SPIN
"The soul singer who's traveled from 'cotton fields to Beverly Hills'  –  USA today
 "Sharecropper's Son is a reflective look at his Louisiana upbringing and the realization of his musical dreams" – Rolling Stone
The story of singer Robert Finley, born in Louisiana, reads like a boy's book for seniors. He once lost his complete vision as a carpenter and decided to become a street musician. A fortune in a major accident, because eventually Finley was discovered. Nobody less than Black Keys frontman Dan Auerbach signed the then 64-year-old blues singer and guitarist on his Easy Eye Sound label, wrote his album Goin 'Platinum! (2017) and even produced it. Auerbach aptly typifies Finley's vocal qualities: 'He has that magnetic hugeness about his voice'. Now the latter stands, as a musical blueprint for the American Dream, where it belongs: on the international stages. For lovers of vunzige blues rock peppered with soul and a touch of gospel, this late bloomer during his debut on North Sea Jazz is highly recommended
Finley today premiered a music video from his celebrated album Sharecropper's Son,produced by Dan Auerbach and released earlier this year. 
"The greatest living soul singer" released his career-defining album on Easy Eye Sound to a plethora of praise. Finley was the cover story for SPIN Magazine's June 2021 issue and was interviewed by NPR's Morning Edition, listen here. Rolling Stone described Finley's vocals as the perfect combination of "weathered and expressive," and GRAMMY.com praised, "his mesmerizing voice."  EBONY stated "this singer-songwriter defies categorizing and just makes Black music that feels good," and AVClub stated "Finley has a voice so distinctive and compelling that it can't be ignored."
Sharecroppers Son showcases Finley's formidable vocals, which take center stage and encapsulate his remarkable life story and reflect on his childhood during the Jim Crow era south. Rooted in the classic sounds of southern soul, country, and rhythm & blues, it features songwriting by Finley, Auerbach, and Bobby Wood, and contributions from respected songwriter, Pat McLaughlin. The album features an all-star band including guitar expertise from Auerbach himself, Kenny Brown, Russ Pahl and Billy Sanford.