Engelsk blueslegende og vinder af 20 Blues Priser
I mere end 30 år har den multi-prisvindende Ian Siegals missionserklæring næsten ikke ændret sig: Sange, der er ægte, viser, der giver genklang, vokalen serveret rå. I dag anses han af mange for at være den mest overbevisende britiske blueskunstner siden de store navne i tresserne.
Classic Rock mærker Siegal som "en national skat", Amerikas bluesbibel siger "stort talent", og magasinet MOJO rangerer ham som "den klogeste forfatter og mest magnetiske blues-artist i Storbritannien."
Ian Siegal er på vej til at erobre verden med sin rå og autentiske lyd. Med 14 udgivne albums og et utal af turnéer har han etableret sig som en af de førende kræfter indenfor blues-genren.
Siegal er kendt for sin unikke og karakteristiske stemme, der sammen med hans evne til at spille guitar på en måde, der får publikum til at ryste og danse, har gjort ham til en favorit blandt blues-elskere over hele verden.
I løbet af sin karriere har Siegal optrådt med en række store navne, herunder Jack Bruce, Eric Bibb og Bill Wyman fra Rolling Stones.
Han har taget sin musik til omkring 50 lande og har modtaget et hav af priser, der inkluderer to UK Blues Awards, 10 British Blues Awards, fire European Blues Awards, to Mojo Blues Albums Of The Year for ikke at nævne tre US Blues Music Awards nomineringer – en hidtil uset anderkendelse til en ikke-amerikaner.
Siegal er kendt som en bluesmand, men det er kun én nuance i paletten af ​​en kunstner, der glider mellem kontinenter, epoker og forventninger. De siger, at man ikke kan synge blues, før man har levet livet, og når Ian Siegal træder op til mikrofonen, kan man høre en sjæl der har oplevet flere end de sidste . Hans styrke er at spille for et publikum. Han tager kommandoen over scenen på en måde, som meget få kunstnere i dag kan matche. Sved, lidenskab, humor, brandguitar og en soul stemme stor nok til at fælde træer! Hvert år breder hans indflydelse sig videre og for nylig til Brasilien; men det, der sidder mest i Ians sind, er hans gæsteoptræden på Londons Jazz Cafe med 92-årige Pinetop Perkins og andre tilbageværende medlemmer af Muddy Waters' band.
Siegal er nu på vej ud på en omfattende turné i 2023, hvor han vil præsentere sit seneste album, "Stone By Stone,  medvirker blandt andre Shemekia Copeland, Jimbo Mathus og Jimmie Wood og J.J. Holiday fra The Imperial Crowns. Albummet er en samling af originale sange, der viser hans alsidighed og dygtighed som sangskriver. "Jeg ser frem til at komme ud på vejen igen og dele min musik med fans over hele verden," siger Siegal. "Jeg tror, at denne nye plade vil overraske og glæde mange, og jeg håber at se alle mine gamle og nye venner på turnéen."
Siegal er en kunstner, der altid leverer en uforglemmelig oplevelse på scenen, og hans kommende turné vil uden tvivl være et must-see for alle, der elsker god musik og en fantastisk live-oplevelse.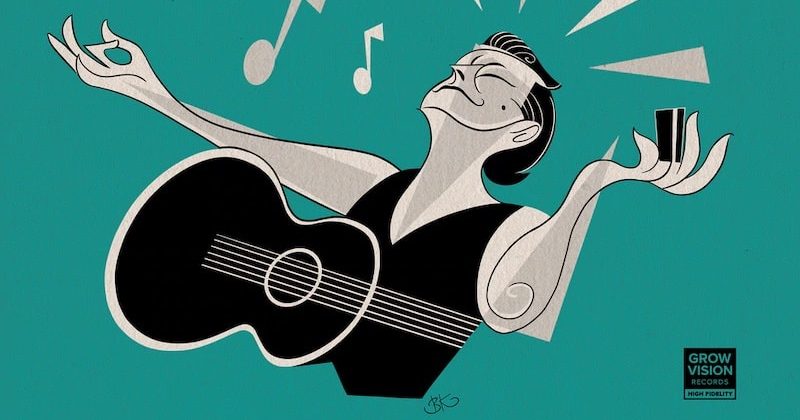 "The cleverest writer and most magnetic blues performer in the UK and one of the most gifted singers & writers in contemporary blues" – MOJO.
"National Treasure" – Classic Rock Magazine.
In more than a quarter century of touring multi-award winner Ian Siegal's mission statement has barely changed: songs that are real, shows that resonate, vocals served raw. Today he is considered by many to be the most compelling British blues artiste since the great names of the sixties. Classic Rock tags Siegal "a national treasure," America's blues bible says "vast talent" and MOJO magazine ranks him "the cleverest writer and most magnetic blues performer in the UK." He has taken his music to some 50 countries and presided over a trophy haul that includes two UK Blues Awards, 10 British Blues Awards, four European Blues Awards, two Mojo Blues Albums Of The Year not to mention three US Blues Music Awards nominations – an unprecedented nod for a non-American. And that's just what he has clocked up in the past ten years.
Siegal is known as a bluesman, but it's just one shade in the palette of an artist who slips between continents, eras and expectations. They say you can't sing the blues until you've lived the life, and when Ian Siegal steps up to the mic, you can hear the slings and arrows. His forte is playing to an audience. He takes command of the stage in a way very few artists alive today can match. Sweat, passion, humour, incendiary slide guitar and a soul-infused voice big enough to fell trees!
Each year his influence spreads further and recently to Brazil; but what sticks most in Ian's mind is his guest appearance at London's Jazz Cafe with 92-year old Pinetop Perkins and other remaining members of Muddy Waters' band. Then later at a festival in Norway, in a role reversal and totally unexpected, these legends of post-war Blues spontaneously joined Ian on stage for what turned into a memorable hour-long set.