BOBBY RUSH – SATURDAY
Arena Stage: 22:30 – 23:45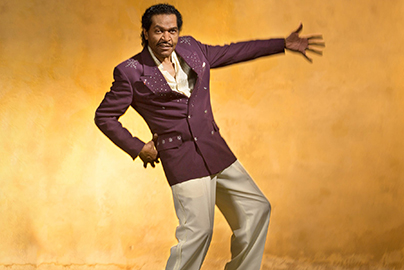 Lineup:
| | |
| --- | --- |
| Bobby Rush | Voc., harp, gui |
| Name | |
| Name | |
| Name | |
| Name | |
| Name | |
| Name | |

Date: Saturday, 22:30 – 23:45
Scene: Arena Stage
Bobby Rush… GRAMMY-winning blues legend, Blues Hall of Famer, 12x Blues Music Award winner, B.B. King Entertainer of the Year, and makes a cameo in the Netflix Original 'Dolemite Is My Name' Starring Eddie Murphy.
After decades of tearing up the chitlin' circuit on a nightly basis with his sweaty, no-holds-barred funk fests, Bobby has thoroughly broken through to the mainstream. He won a long-overdue 2017 Grammy for his spectacular album Porcupine Meat and consistently tours the globe as a headliner. What's more, Bobby's newest album Sitting on Top of the Blues on his own Deep Rush imprint (distributed by Thirty Tigers) promises to further spread the news that this revered legend, well past 80 years of age even if his stratospheric energy level belies the calendar, is bigger and better and bolder than ever. In December 2019 – January 2020, the album was nominated for a Grammy Award for Best Traditional Blues Album and for a Blues Music Award for Best Soul Blues Album.
"I'm sitting on top of the blues. I'm a bluesman who's sitting on the top of my game, proud of what I do and proud of who I am and thankful for people accepting me for what I am and who I am," says the charismatic Rush. "I'm happy about what I'm doing and still enthused about what I'm doing. And I think we've got some good songs."
His daddy was a preacher and knew enough about a harmonica to pass along a few riffs to his progeny, who twanged a diddley bow before picking up a guitar around age 11. The senior Ellis relocated his family to Pine Bluff, Arkansas in 1948. When young Bobby went professional as a blues musician, he changed his moniker so as to not disrespect his devout dad.
He played with Delta blues guitarists Boyd Gilmore and Elmore James in Arkansas during the early '50s before migrating to Chicago. There he assembled a band with an equally young Freddie King on guitar (Luther Allison came into the combo later). Rush gigged around the West Side and in the southern suburbs of the Windy City, but it took until 1964 for him to debut on record with the tough downbeat blues "Someday" for the Jerry-O logo. He encored with "You're the One for Me" for the Palos imprint, a single so obscure that a copy couldn't be located for inclusion on Omnivore Recordings' award-winning four-CD box set Chicken Heads: A 50-Year History of Bobby Rush, which spanned his entire career to that point.