Fre. 11. nov. 20:00 – 21:30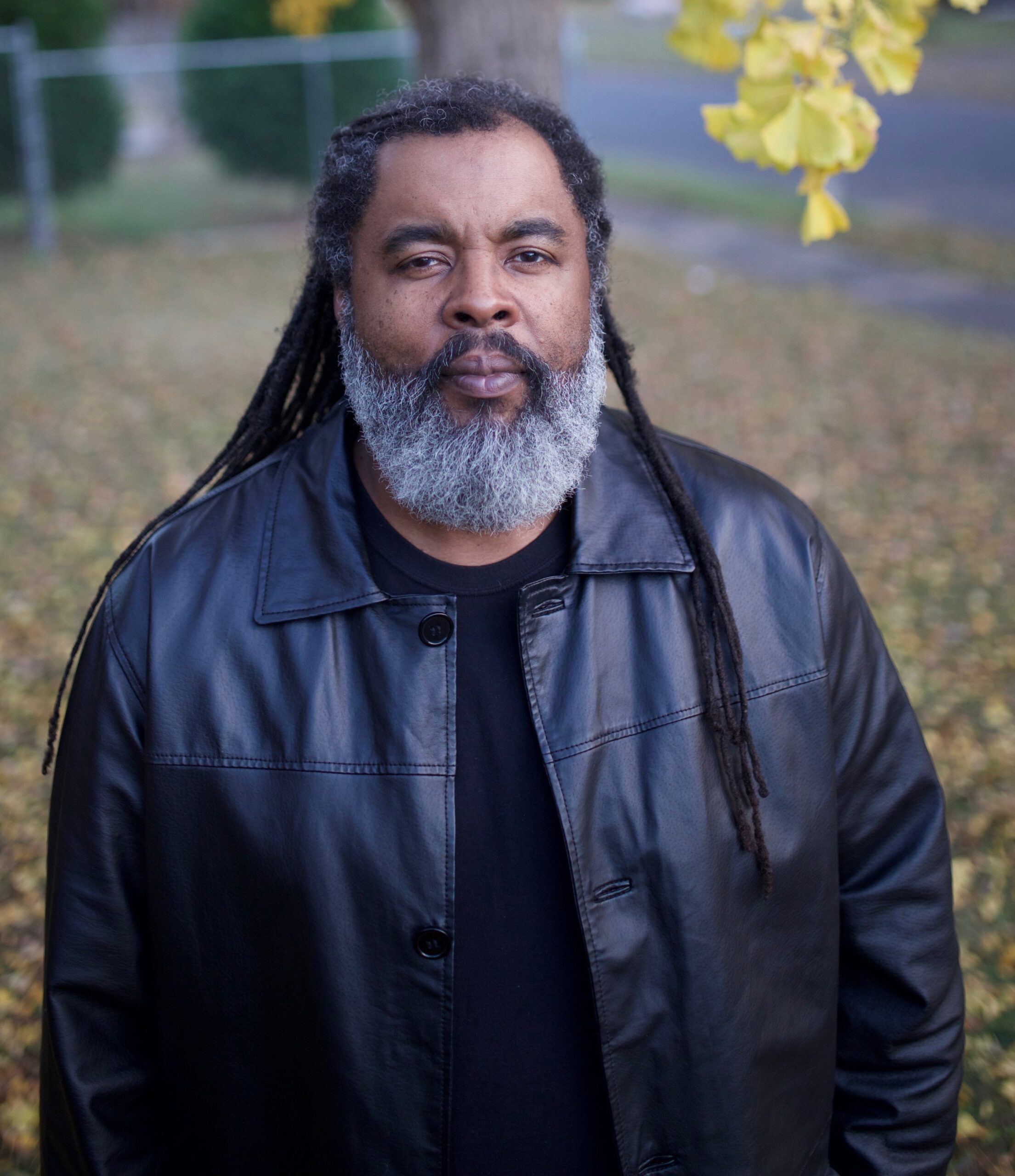 | | |
| --- | --- |
| Alvin Youngblood Hart | Guitar, vocal |
The cosmic American love child of Howlin Wolf and Link Wray…
Alvin Youngblood Hart er en anmelderrost amerikansk sanger og guitarist der er kendt for sin blanding af blues stilarter. Født i Oakland, Californien i 1963, voksede Hart op i en musikalsk familie og blev eksponeret for en række genrer fra en ung alder. Hans far var bluesguitarist, og Hart var også påvirket af sin mors kærlighed til countrymusik.
Hart begyndte at spille guitar i en ung alder og udviklede hurtigt en passion for blues. Han finpudsede sit håndværk ved at lytte til plader og overvære koncerter af nogle af tidens store bluesmusikere. Hart begyndte til sidst at optræde i klubber og barer i San Francisco Bay Area og fik hurtigt et ry som en talentfuld og alsidig musiker. I begyndelsen af ​​1990'erne flyttede Hart til Mississippi, hvor han fordybede sig i regionens rige bluestradition. Han begyndte at spille med lokale musikere og fangede til sidst opmærksomheden fra den legendariske bluesmand Taj Mahal, som blev mentor og samarbejdspartner.
Hart udgav sit debutalbum, "Big Mama's Door," i 1996 til. Albummet viste hans unikke blanding af blues, folk og rockpåvirkninger og gav ham en Grammy-nominering for bedste traditionelle bluesalbum. Han fulgte op med flere flere albums, herunder "Territory" og "Down in the Alley", som yderligere cementerede hans ry som en talentfuld og innovativ musiker.
Gennem hele sin karriere har Hart samarbejdet med en bred vifte af musikere, herunder Taj Mahal, Eric Clapton, Ben Harper og Charlie Musselwhite. Han har også optrådt på festivaler og spillesteder rundt om i verden, herunder New Orleans Jazz and Heritage Festival, Montreux Jazz Festival og Newport Folk Festival.
"Da jeg var 15-årig på mit værelse, ville jeg aldrig tro, at det en dag ville spille legendariske spillesteder som Hollywood Bowl eller Royal Albert Hall. Du kunne ikke have fortalt mig, at jeg ville være i studiet med Taj Mahal eller spille på scenen med Allman Bros. Band og medlemmer af Thin Lizzy. Nogle dage er det et drømmejob…"
Alvin's sange er blevet sunget af alle fra Bob Dylan til guitarguderne Gary Moore & Mick Taylor.
Udover sin musikalske karriere er Hart også en dygtig billedkunstner og har skabt kunstværker til flere af sine albumcovers. Han er også en dedikeret underviser og har undervist i workshops og masterclasses om blues og guitarteknik. Samlet set er Alvin Youngblood Hart en talentfuld og alsidig musiker, hvis innovative blanding af blues har givet ham en hengiven tilhængerskare og kritikerros. Hans bidrag til musikkens verden er betydelige og fortsætter med at inspirere og påvirke både musikere og fans.
The cosmic American love child of Howlin Wolf and Link Wray…
Known as a "musician's musician," Alvin Youngblood Hart's praises have been sung by everyone from Bob Dylan to guitar gods Gary Moore & Mick Taylor.
"Alvin Youngblood Hart's (version of Nelly Was A Lady) is as good a version as you'll ever hear. Alvin sings the song in it's pure form. The guitar turn-arounds are a slow cakewalk between heartbroken verses, loss shared on the front porch. The tune will stay in your head long after you have forgotten the story and every time yu hum it a tear will roll down your cheek." ~ BOB DYLAN 2022 from his book The Philosophy of Modern Song.
"He's the Real Deal" ~ Mike Campbell, 2022 External Combustion Support Tour.
Mr. Hart was born in Oakland CA in 1963 to a family of post WWII Mississippi transplants. After a couple false starts, he began to play the guitar, in earnest, in 1977.
"By that time, it had become obsessive competition among us teenage boys. The guitar was the video game of our day," Hart says.
The Hart family was never one to stay put. Spending his formative years on the West Coast, in the Midwest and the Mid-South surely influenced Alvin's wide ranging musical perspective.
"It really taught me to appreciate MUSIC for what it was… not because it was this or that genre. I have a great disdain for genre segregation. I try to avoid that practice".
Along with his 40 years of playing comes a nuts and bolts passion for the hardware of the trade.
"I've been a guitar tinker since day one. I can recall my parents buying me a new guitar, and I would have every screw out of it by bedtime".
Hart is also an electronics technician, a talent he picked up after 7 years active duty in the U.S. Coast Guard. His knack for quick thinking repairs on the road has earned him nicknames such as, The Garage Guerrilla or The Rock N Roll MacGyver from fellow musicians.
After two decades on road, Alvin continues to delight audiences worldwide, whether as a solo performer or with the eternally rockin' Alvin Youngblood Hart's Muscle Theory… The multi award winner always delivers.
"When I was 15 year old kid in my room, I would never believe that would someday play legendary venues like the Hollywood Bowl or Royal Albert Hall. You couldn't have told me that I'd be in the studio with Taj Mahal, or play onstage with the Allman Bros. Band and members of Thin Lizzy. Some days, it's a dream job…"