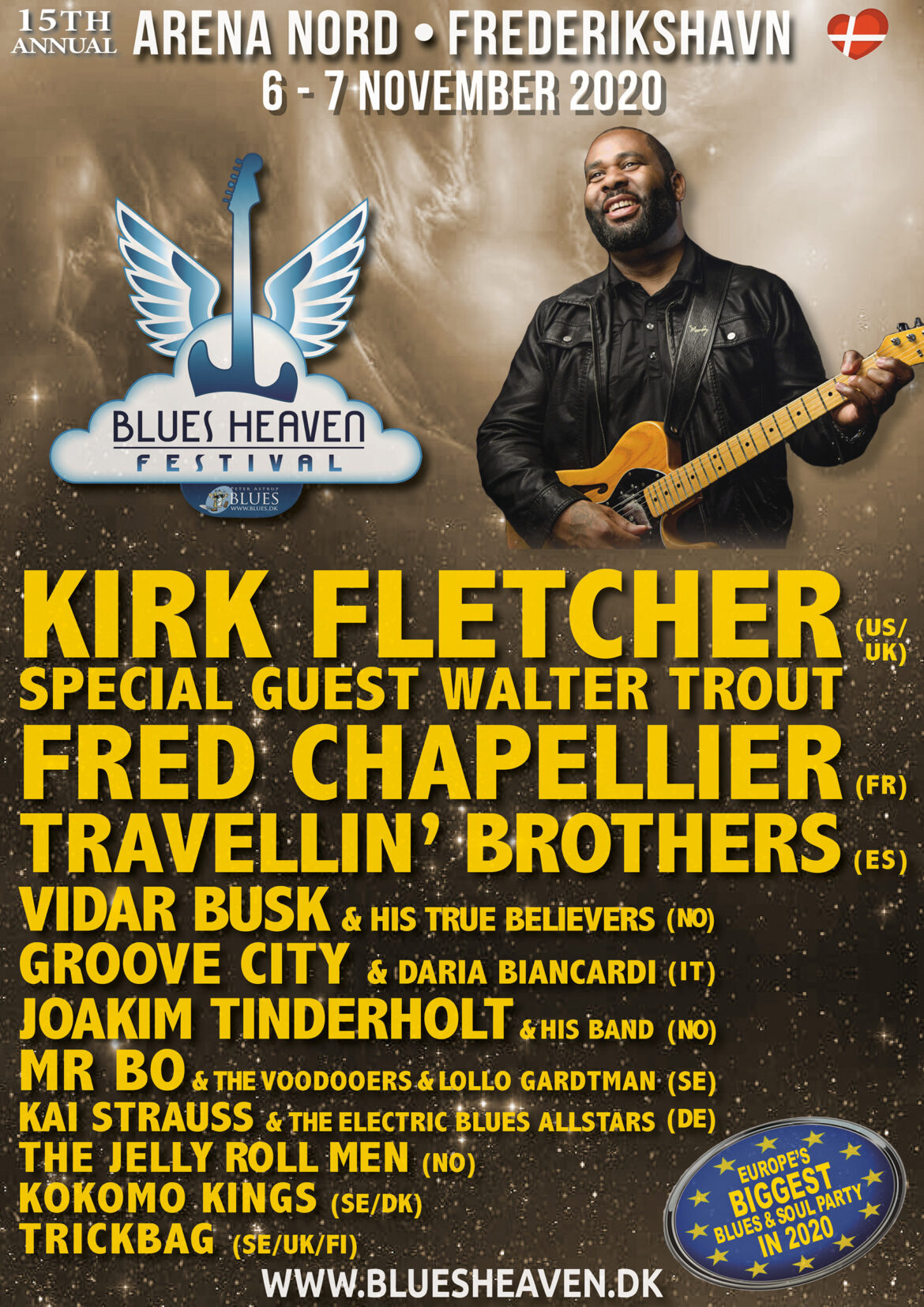 Download the 2020 flyer here…
In August was it clear that it would not be possible to fly artist over from the USA. Therefore the new poster with artists living in Europe.
Denmark's government and authorities have handled the Covid-19 very good and the country is more or less back up to normal. There are restrictions of a huge gathering to concerts and sports events, but we are allowed to be 500 people seated if there can be distances between the chairs. The good thing about the mighty Arena Nord is it has a capacity of 3.500, so it is rather simple to follow all guidelines for social distance.
There have been very positive expressions to the new lineup of the artists living in Europe, but if you for some reason can't make it to Frederikshavn on the first weekend of November, please take a look at the press releases (in English and Danish) where you can see your options…